9 tags
11 tags
5 tags
11 tags
8 tags
9 tags
10 tags
3 tags
We're excited that Brandtailers has awarded us...
Looking forward to collaborating with Kate Szalay again, and of course, Dane and Cheril! 
7 tags
We are Family! I got JB, Tallgrass, and Britney!
Today we welcomed a new member to the Tallgrass Team, our new creative marketing assistant, Britney! With a background in marketing, photography and graphic design, this enthusiastic lady is going to bring a lot to the table. (Literally; on Friday she's cooking her first family lunch for the team!)  Fun facts about Britney: If there's one things she loves, it's lions. If there's one thing she...
8 tags
6 tags
8 tags
7 tags
Agency 51 Awards Tallgrass Pictures Production...
6 tags
7 tags
11 tags
Tallgrass Pictures Documents Passover Seder
The Jewish Federation of North American assigned us with a very special assignment: to document photographs of Passover Seder for their website: jewishfederations.org Seder is a religious ceremony and feast that marks the beginning of Passover, the Jewish holiday. But this isn't just any-old family get together dinner - each piece of food in the meal is symbolic, and there's a special...
9 tags
13 tags
5 tags
Watch
Here it is!!! The SDSU Mars Landing :30TV spot, airing now during SDSU sports games on ESPN. We had so much fun putting this production together, we can't wait for the next SDSU spot! Thanks goes out to Jack Beresford and all those who helped make this commercial possible!
Happy Birthday Yoshi!!!!
Our audio engineer is turning __ today! Rumor has it he's mid 20's… we'll let you guess for yourself. Thanks for keeping us entertained with your Keanu Reeves impersonations! :) On behalf of the whole Tallgrass family, we love you and wish you a happy birthday! Cheers
5 tags
SDSU Awards Tallgrass Pictures Another Spot!
We're excited to announce that right after finishing the Mars spot, we've been awarded to do another spot for SDSU titled "Vignette", which we'll be gearing up the pre-production for very soon. We can't wait to get started!
4 tags
5 tags
2 tags
Vanquishing the Flames
It's going to a big, balloon-filled week at the Tallgrass Pictures studio. We have both senior editor Gavin Filipiak and audio master Yoshi Kameyama gearing up for birthdays in the next few days. Ready to utilize their wishes this year, both of these guys have been practicing blowing out candles for weeks now. You wouldn't believe countless extra hours these men have dedicated to the cause. So...
10 tags
4 tags
4 tags
Watch
Check out this behind the scenes video of our collaboration with San Diego State on the new "Mars Landing" commercial!
5 tags
7 tags
11 tags
4 tags
5 tags
5 tags
3 tags
8 tags
Watch
Mitsubishi Rayon web commercial is released in Golf World today! This shoot was a new, unique experience and one that we very much enjoyed. It's great to see the final product released… especially because we've been waiting to share it with all of you!!! :) We hope you enjoy.
10 tags
10 tags
"The Sockfather"
This week we are finally filming the long anticipated short AMERICAN SOCK which means our studio is overflowing with sock puppets and very random props for the film (some which include a wholly trash can…)   One of our favorite props for this film (besides our star Bob, or course) is our "Sockfather" poster.  This set piece took about an hour to create and will only have about 2 seconds...
Bring out the plates!
BJ's Restaurants awards production contract to Tallgrass Pictures for another :30TV spot! We're looking forward to this second annual shoot and we're excited to create another beautiful spot that will make their ratings go even higher than the spot from last year!  Check out our spot from last year… https://vimeo.com/40960400
Palm Springs Motors: Round 8!
We produced another TV spot for Palm Springs Motors in collaboration with our amazing friends at Brandtailers. The spot is airing now in Palm Springs… so keep your eyes peeled! ;)
"Shoot For The Stars" Makes PDN's Newsletter
http://www.pdnonline.com/photoserve/Tallgrass-Pictures-S-7241.shtml
Love "Socks"
We all know the dating scene can be quite rough. That's why in this digital age the use of dating websites has skyrocketed in hopes to weed out incompatible mates.  But what would you do if you got a message from…a sock puppet? Yes, a sock puppet. And that sock puppet turned out to be everything you've been searching for in your wildest dreams. Here at TGP we've been...
White Board Portrait Game
We had a friendly little competition on the studio white board today. Everyone had to draw someone else on the board, and the most creative (or hilarious) illustration won a hug & a beer! Congratulations Alex for making an awesome rendition of Rusteen AKA "The Situation" ;)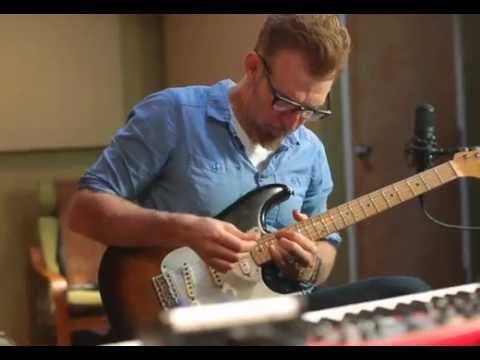 The start of a new scene
Today we welcomed the lovely Jennifer Atlas into the family as our new script developer. And with that, we also just purchased the rights to two new scripts that we can't wait to get started on: "Touring Toilets" and "American Sock". Stay tuned for more updates on these projects coming soon.
7 tags
Legendary Napa Valley spot wins silver!
We were all very proud of our Napa tourism commercial, and it turns out we are not the only ones. The Hospitality Sales and Marketing Association International awarded our spot a silver medal at their annual Adrian Awards! This one goes out to our dear friends at Burghardt+Doré who made it all possible.